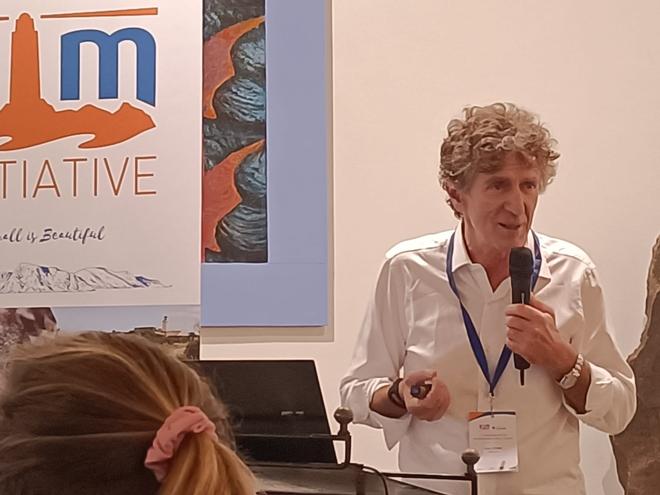 18 October 2023
"Our" Paolo Sposimo participated at the "4th Mediterranean Small Islands Symposium" organised by PIM and Conservatoire du littoral
His talk entitled "Rat eradication projects in Italy, and the assessment of 25 years of European projects" summarised the long history of many projects dedicated to the conservation of seabirds on small Italian islands, of which PonDerat is proud to be part.
It highlights the fundamental support over all these years of the Life Programme.
A story, however, of which the last chapter has not yet been written.
As they say... stay tuned!