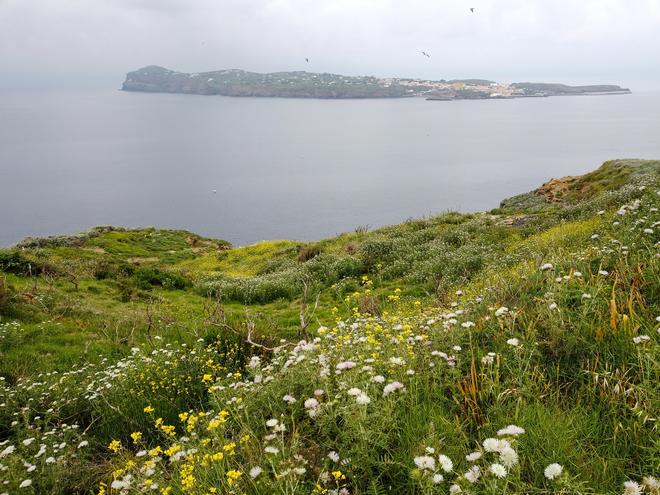 10 May 2023
After life, or the traces that the PonDerat is leaving in the future.
Two years after the eradication on the cliffs at Santo Stefano (carried out in April 2021), we observe live what is happening to the vegetation.
Already in February 2022, the native species showed a good recovery.
Today, 10 May 2023, in the middle of the growing season, it is an outburst of the white and fragrant blooms of Lobularia maritima, yellow of Brassica fruticulosa and Euphorbia segetalis (= Euphorbia pinea) alternating with green and tasty plants of Crithmum maritimum.
On the cliffs, Limonium plants regain their light, identifying habitat 1240.
In short, many beautiful "traces" of our work!