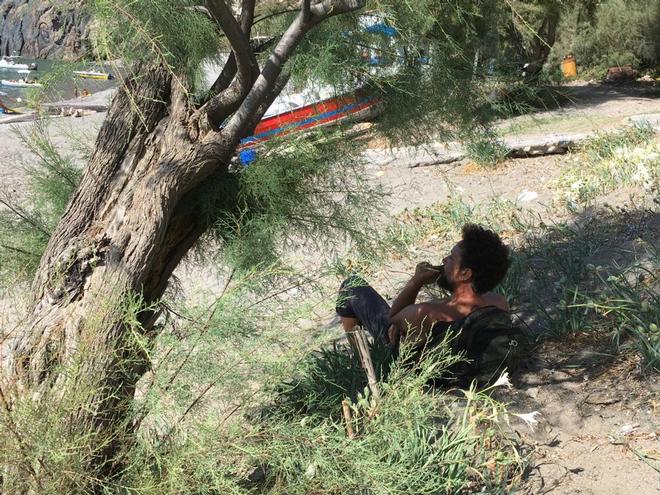 6 August 2021
Always with the wind towards Palmarola
When the last ship goes away and there is very few people on the island, it is easier to get acquainted with the collegues. Relationships become closer, new friendships born and old ones become stronger. Also for this reason we got to know Daniele well, in recent years, especially in the first part of this long and intense project, when he made an important contribution to the success of the PonDerat. Considered, by being appreciated for the calmness and the attitude to work in a team. In those difficult evenings of the first days of work in Palmarola, his tranquility was of help for the whole team often struggling with difficulties hardly to predict. At the end of a day of work, tired but serene, he sat under a tree to rest and enjoyed the view smoking a cigarette. This was Daniele, a pleasant travelling companion, always available at work, tireless in the most intense stages, an affable company in the long evenings after work. Perhaps we at the PonDerat knew a side of Daniel that not everyone could grasp.
He loved the islands, Daniele, he gave the impression of finding a serenity that perhaps he lacked elsewhere, he had worked for a long time even in Zannone passionate about the world of migratory birds and ringing. In his talks always returned the days of work to Palmarola, an island that had remained in his heart. It will not be easy to return to our islands without you, but you will be the same with us, always with the wind towards Palmarola.
Ciao Danie'
Allegati