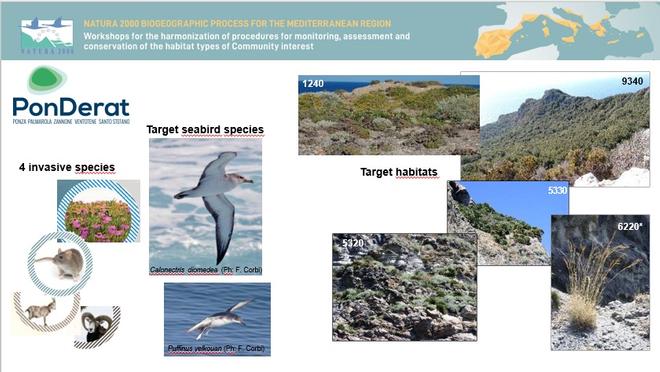 11 November 2020
We are very proud to inform that Life PonDerat has been cited as an example of good practices at the "Natura 2000 Biogeographical Process".
Since the lack of Habitats Action plans in Italy, we focused on the local experience of a LIFE project aimed at restoring habitat types and presented our project.
ISPRA discussed the effects of the conservation actions aimed at removing global invasive species (black rat and Carpobotus), highlighting the importance of data collection at local scale and their dissemination. Moreover, ISPRA strongly recommended to apply a multiscale approach - from local to global scale - that uses the minimum common features occurring in the local plans to produce shared biogeographical action plans.
Allegati