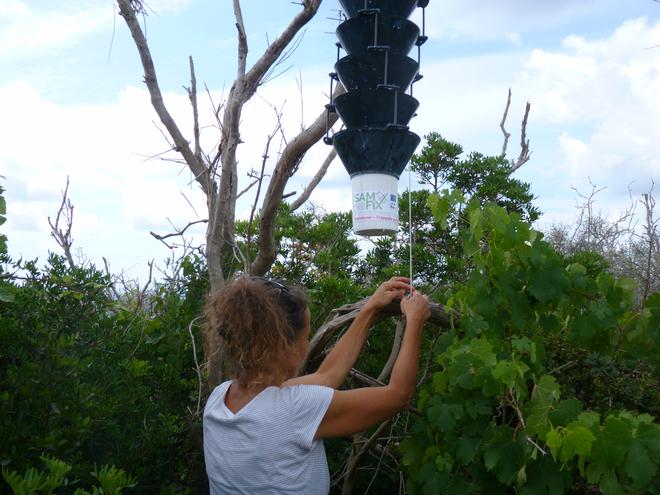 15 June 2020
During our last visit to Ventotene we had the opportunity to support the activities of another very important project: Life Samfix.
The goal of Samfix is to save Mediterranean forests from the invasion of Xylosandrus spp. These beetles, which host symbiotic fungi, dig tunnels in young branches (X. compactus) and trunks (X. crassiusculus) of trees. Infested trees can show wilting, branch deformation, breakage and general decline. Eventually there is the risk of a widespread desiccation of the Mediterranean scrub. To stop this process it is important to apply early detection protocols to understand how and where the beetles expand, and then intervene with containment and eradication measures.
Special traps are used to monitor and understand if these beetles are present in a territory. Thanks to the collaboration with the State Reserve of Ventotene and Santo Stefano, six of these traps have been placed in Punta dell'arco, the most important area of the island from a naturalistic point of view.
It was a pleasure to help another LIFE project.
Useful links